LIFE | STYLE October 2019
Fall is here! It has been a long, hot summer, and we are glad to see the leaves turning. Time for late season barbecues or campfires, s'mores, and some Trick-or-Treating.
We love all the communities with spooky decorations; it's always fun to drive through and enjoy the creative décor our customers put up for the season!
Seasonal Suggestions
Winterizing Your Home
It may still feel like Summer, but shorter days and dropping leaves prove that Winter is just a cold snap away. Taking a few hours to winterize your home this Fall can help prevent costly damage this Winter.
Yard and Outdoor Living Spaces
Home Exterior
The Difference is in the Details
Pantries
Peace begins in the kitchens and pantries, gardens and backyards, where our food is grown and prepared. – Michio Kushi
Today's open kitchens are prime entertaining space. That makes a walk-in or walk-through pantry a highly desirable feature. Pantries are a great way to avoid kitchen clutter, house utilitarian and infrequently used appliances and cookware, provide a place for last-minute or messy food prep and potentially locate an extra refrigerator or freezer.
When well-designed and thoughtfully built, a pantry can help you get the most from your kitchen and make cooking, storage, cleaning and entertaining easier. Finishes and customization are nearly limitless, from marble worktops and luxury cabinets to utilitarian wire shelving. It's smart to focus on function first, and here are some things to consider:
Location, location: How do people and supplies flow to and through your kitchen? A pantry can be ideal between the garage or mudroom and kitchen, letting you store groceries and supplies without carrying them across your home. Also consider appliance locations and where people congregate, as you may frequently be carrying groceries and supplies between the pantry and the cooled storage. What areas surround or are adjacent to the pantry? For optimal storage, a pantry should be cool, dry, and dark. Avoid placing a pantry near things that produce heat and moisture, such as a dishwasher, washing machine, dryer, hot water heater, chimney, or uninsulated exterior walls.
Summer Creek
Over 70% Sold Out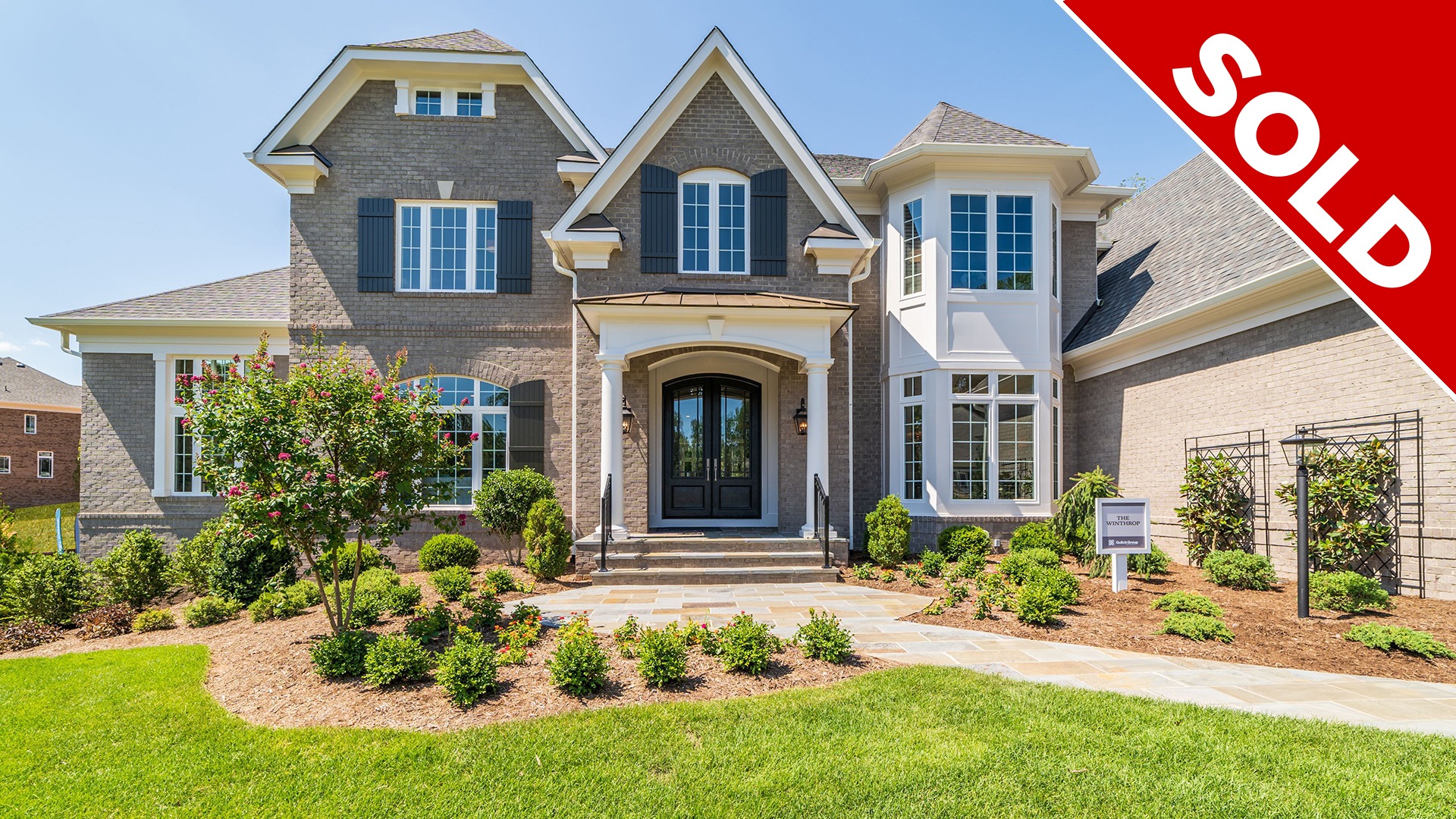 Summer Creek is nearly complete; only three homes remain. This Winthrop, serving as our model home and open daily, is available for early delivery.
A second home, now under construction, will be available for delivery early next year. Some finishes on this home can still personalized; but only for a limited time!
Contact us or visit us at our model in Great Falls to learn more about the opportunities to live in this exceptional Gulick Group community… before they are gone.
Gulick's online and social media communities are a great way to keep up with what's happening in all our real-world communities. Stay in touch and get the latest news by following us on Facebook, Houzz and Twitter. We just started an Instagram feed, too, so you can see more of us there!


LIFE|STYLE, is a monthly newsletter created to provide Gulick Group clients, realtors, and prospective purchasers with useful information, explore new and emerging style trends and preview Gulick Group's newest offerings and home designs. LIFE|STYLE is a digital newsletter in the spirit of "Details", our popular printed piece from the days of postal-only communication.
If at any point in the future you're getting too much email or would prefer not to receive the monthly LIFE|STYLE newsletter from Gulick Group, you can unsubscribe through the option in the footer of the newsletter or contact us. We work diligently to keep all of our digital communications useful, interesting, and relevant.
About Gulick Group, Inc.: Established in 1987, Reston-based Gulick Group has developed communities throughout Fairfax and Loudoun Counties, including One Cameron Place and Newport Shores in Reston, The Reserve in McLean, Autumn Wood, Grovemont, and the three Riverbend Communities in Great Falls, Red Cedar West in Leesburg, and Wild Meadow in Ashburn.
This content was originally published here.