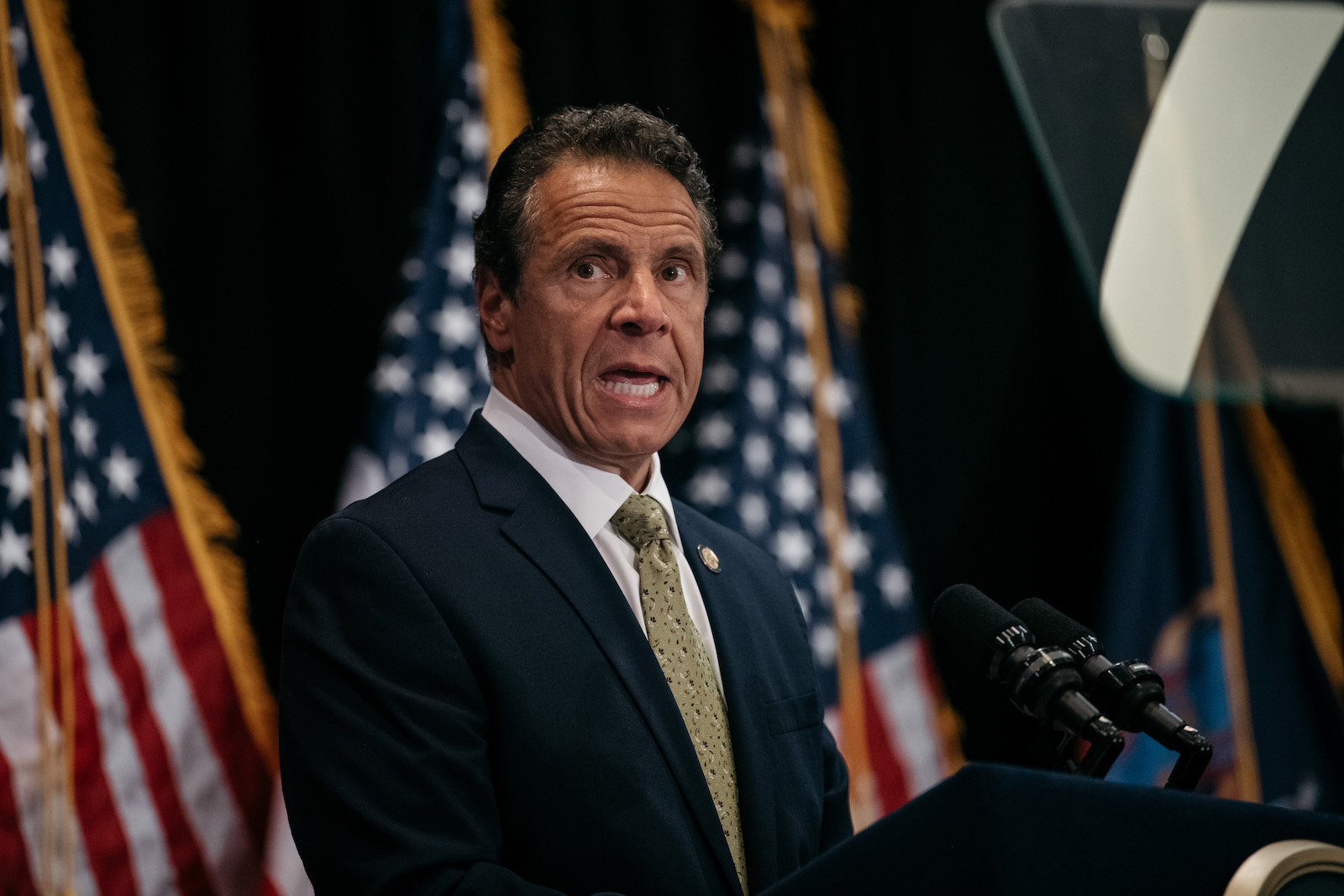 Yet another Trump administration travel decision is on its way to federal court as the result of a Democrat-led state's lawsuit. This one has to do with how long some Americans will have to wait in line at the airport.
On Monday, the state of New York is suing the Trump administration over a decision announced last week that will keep Empire State residents from participating in some DHS travel programs, saying that the move was an act of "political retribution."
Last week, the Department of Homeland Security announced that it would no longer allow New York residents to participate in Customs and Border Protection's Trusted Traveler Programs — including Global Entry — which are meant to move pre-screened people through airport security and other ports of entry more quickly.
"New Yorkers will not be held hostage by an Administration intent on restraining the sovereign rights of states, while it simultaneously enacts discriminatory policies across the country," New York state Attorney General James said in a statement about the lawsuit. "No one should ever use our nation's security as a political weapon, let alone the commander-in-chief."
The state's 34-page lawsuit claims that the administration issued the decision not as the result of legitimate security concerns, but "as political retribution for the State's enactment of legislation that the federal government disfavors," and is meant "intended to coerce New York into changing its policies." The suit also alleges that the administration's decision violates the Fifth and 10th Amendments to the Constitution as well as the Administrative Procedure Act.
DHS, however, says that its decision was the result of a provision of New York's new "Green Light Law," which allows illegal immigrants to get state driver's licenses. DHS says that because of part of the law prohibits the state's Department of Motor Vehicles from sharing information with them, they can't properly vet any of the state's resident's for security concerns.
"New York's 'Green Light Law' is ill-conceived and the Department is forced to take this action to ensure the integrity of our Trusted Traveler Programs. It's very clear: this irresponsible action has consequences," acting Homeland Security Secretary Chad Wolf said of the program ban last week.
"CBP is able to offer Trusted Traveler Programs like Global Entry because we are able to use DMV data to make an evidence-based assessment that those individuals who seek this benefit are low risk and meet the eligibility requirements," Wolf added. "Without the DMV information, we aren't able to make that assessment."
Democratic Gov. Andrew Cuomo signed the driver's license bill into law in June. It allows people without legal status in the U.S. to use foreign documents to get state-issued licenses. When it went into effect in December, DMV offices across the state were flooded with license applicants.
After the the administration's announcement on Thursday, Cuomo made it clear that the new license law wasn't going to go anywhere, and he reiterated the same sentiment on Monday.
"We will not compromise our values nor back down when the federal government continues to unfairly and illegally target New York," Cuomo said. "Make no mistake, we are fighting back and will be using every tool available to us to do so."
The lawsuit was filed in federal district court for the Southern District of New York.
This content was originally published here.